CREATE YOUR WONDER
No boring, eternally equal taste of waffles with applesauce and cinnamon. Now comes WonderWaffel - and creativity begins! You decide what comes in! Whether chocolate sauce, strawberries, Smarties or Snickers: Over 250 combinations are waiting for you. Count your ideas!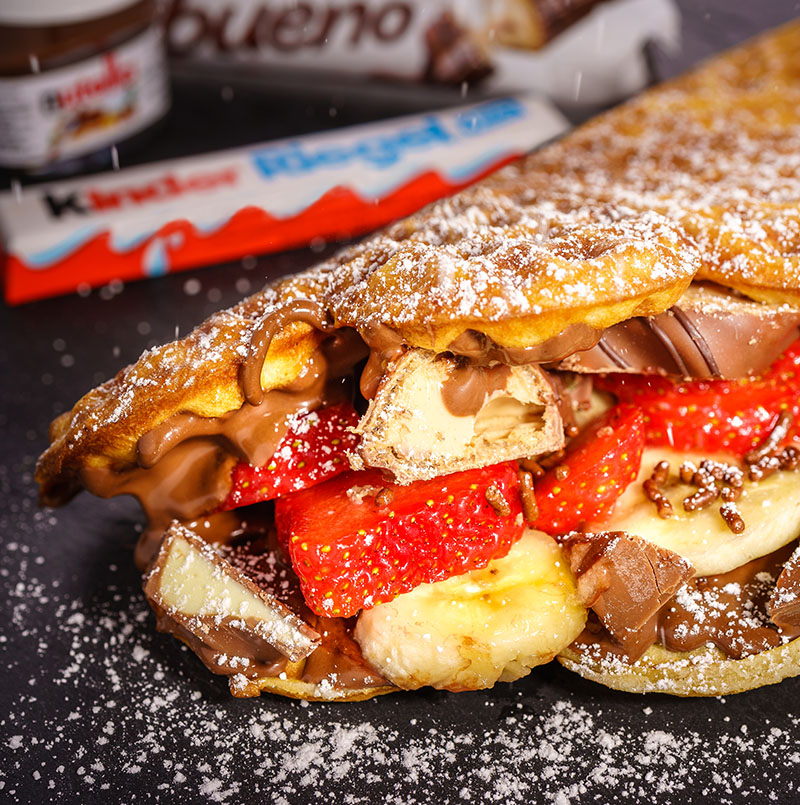 WONDERWAFFEL
Often copied but never reached. WonderWaffel is the original and you can taste it. We live our product and are 100% behind WonderWaffel. This is remembered by our guests and they keep coming back and recommends us. Quality and taste is our best advertisement.


Here's a foretaste of our WonderWaffel:
SHAKE YOUR THING
You have to try it! Unique creations inspire your senses. Ever tried a peanut butter banana shake?
WONDERSHAKES
The shakes of WonderWaffel are gaining more and more attention. The cold milk drinks gives power for the whole day. You decide if you want it sweet, chocolaty or chilli! Do you fancy Snickers and Raffaelo? Go ahead!

COFFEE & MORE
For each WonderWaffel the aromatic coffee of our own brand fits. Whether it's espresso or crema - beans and roasts decide on the taste. We have chosen the best quality. That's why our specialty coffees are the perfect treat. The proof is in the pudding.
PABLO & CHÈ
Unlike many coffee shops, we not only claim that we only use high-quality Arabica coffee beans - we really do! According to our specifications, the beans are processed in Italy and then delivered to us in Germany. Its mild aroma goes perfectly with any WonderWaffel creation. Divine!